Photo courtesy of www.supashotz.com
Welcome to Lochbrowan Scottish Deerhound Kennel
"A most perfect creature of heaven; of the old North breed-deep in the chest, strong in the stern, black colour and brindle on the breast and legs, not spotted with white but just shaded into grey - strength to pull down a bull, swiftness to cote an antelope."
a description of the Knight of Gilsland's deerhound in "The Talisman" by Sir Walter Scott.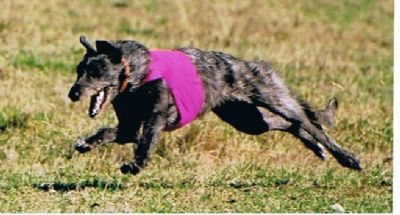 Photo courtesy of Duncan Schilling www.dcshots.co.nz
"An eye of sloe, with ear not low,
With horse's breast, with depth of chest,
With breadth of loin and curve in groin
And nape set far behind head:
Such were the dogs that Fingal bred."
Author unknown, translated from Gaelic.
Originally from Scotland, Jenny Nelson wanted to own and breed Scottish Deerhounds all her life. Jenny emigrated to New Zealand in 2001, and now with husband Paul have imported some of what they consider to be the finest bloodlines to New Zealand to establish Lochbrowan Scottish Deerhounds. Their aim is simple. "We want to breed deerhounds that have 3 qualities. Firstly to be great companions and family animals. Secondly to have excellent conformation and be true to the breed standard, and finally to be capable of undertaking their original work".
We welcome visitors, and enquiries about deerhounds.
Please don't forget to sign our guestbook!!
This website is in its infancy so lots more content to come so keep checking in for news and views.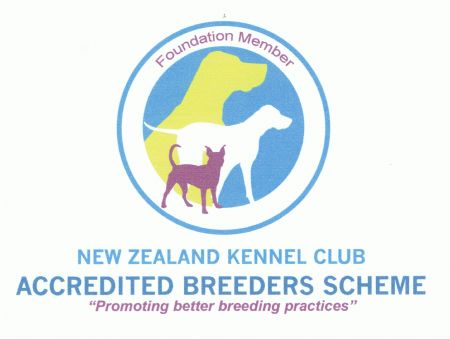 News Update: 23 April 2013
Faye (NZCh Jacobite Rosashorn, C Ch) had her pups on 11/4/13. 6 dogs and 3 bitches. Eyes opened today! Photos on photo page